Lost in Temptation

Arundel Castle
(Inspiration for Cainewood Castle)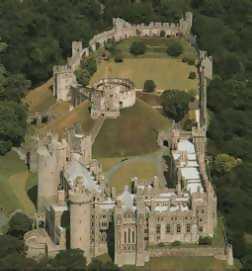 Aerial view of Arundel.
Cainewood Castle is loosely modeled on Arundel Castle in West Sussex. It has been home to the Dukes of Norfolk and their family, the Fitzalan Howards, since 1243, save for a short period during the Civil War. Although the family still resides there, portions of their magnificent home are open to visitors and more than worth a detour to gape at.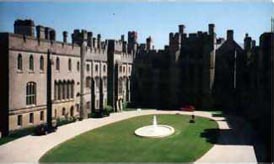 View of the quadrangle.
More pictures of Arundel Castle
Ham House
(Inspiration for Hawkridge Hall)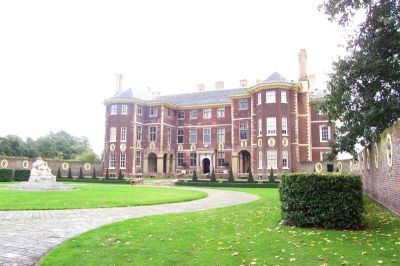 Hawkridge Hall was modeled on Ham House in Surrey. Known as the most well-preserved Stuart home in England, Ham House was built in 1610 and enlarged in the 1670s. The building has survived virtually unchanged since then, and it still retains most of the furniture, pictures, and interior decoration from that period. Ham House was owned by the Lauderdales, one of the most powerful families in Restoration England, and a visit gives a wonderful picture of 17th century aristocratic life. Now owned by the National Trust, the house and gardens are open daily from April through October.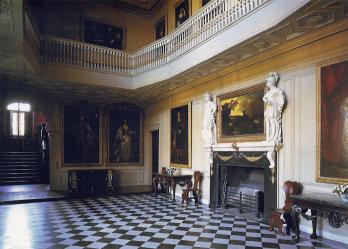 The Great Hall.