Amethyst

Arundel Castle
(Inspiration for Cainewood Castle)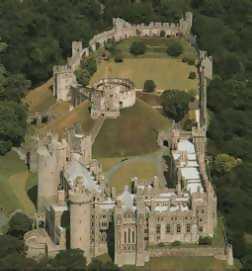 Aerial view of Arundel.
Cainewood Castle is loosely modeled on Arundel Castle in West Sussex. It has been home to the Dukes of Norfolk and their family, the Fitzalan Howards, since 1243, save for a short period during the Civil War. Although the family still resides there, portions of their magnificent home are open to visitors and more than worth a detour to gape at.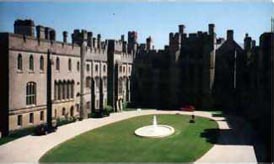 View of the quadrangle.
More pictures of Arundel Castle

Amberley Castle
(Inspiration for Greystone Castle—not related to Amberley House)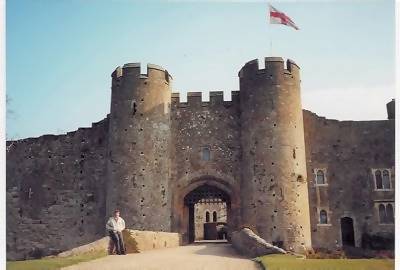 Portcullis Gate at entrance to Amberley Castle.
Greystone was inspired by Amberley Castle, also in West Sussex. Charles II visited the castle in 1651 and 1685. The then tenant, Sir John Brisco, commemorated the second visit by commissioning a mural of Charles and Queen Catharine, which can still be seen in the Queen's Room, now a gourmet restaurant. The castle has passed through many hands and is now run as a Country House Hotel. The walls exude the spirit of dreams and legends, and a stay there is the stuff memories are made of, well worth the splurge.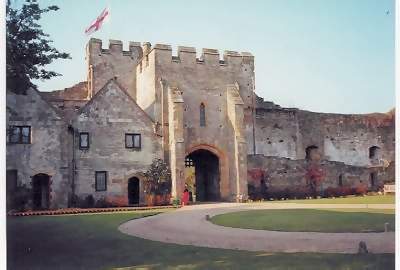 Lower Court, within the castle walls.
More pictures of Amberley Castle

Lindsey House, London
(Inspiration for the Chase town house)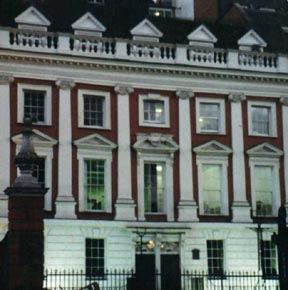 For their London town house, the Chases have borrowed Lindsey House bordering Lincoln's Inn Fields. Attributed to the esteemed architect Inigo Jones, it is the only original house left in the square. The house takes its name from Robert, 3rd Earl of Lindsey, who purchased the property in the 1660s from the family of Sir Theodore Mayerne, who had been doctor to James I and Charles I. There have been various distinguished occupants since, including James Whistler, who painted the famous portrait of his mother there.