The Cavalier's Christmas Bride
Joseph and Chrystabel's story - eighth in the Chase Brides Series!
England, 1651
Christmas has been outlawed by the new Commonwealth government—but that won't stop Lady Chrystabel Trevor from embracing the holiday spirit. When she finds herself snowed in with handsome and intriguing Joseph Ashcroft, the Viscount Tremayne, merrymaking leads to mayhem. In a time of fear and oppression, can the magic of Christmas bring two hearts together?
Series Info: The Chase Brides
The Marquess of Cainewood and his siblings are eminent members of King Charles II's merry English court. But Jason, Colin, Kendra, and Ford are also family—which means they're loud, argumentative, and always meddling in each other's lives. As the four Chases find their own happily ever afters, they help and hinder one another through the ups and downs of first loves that just might last forever…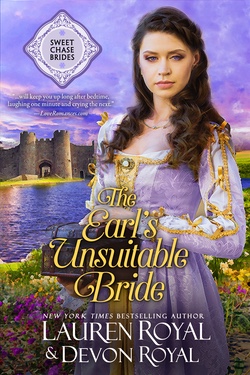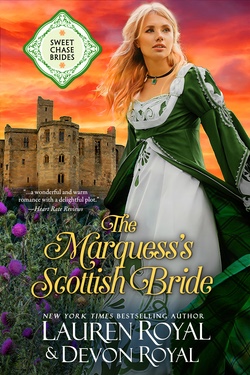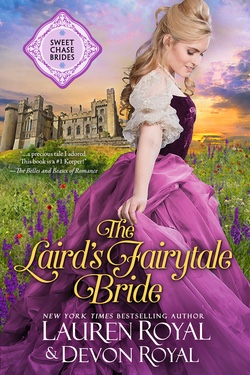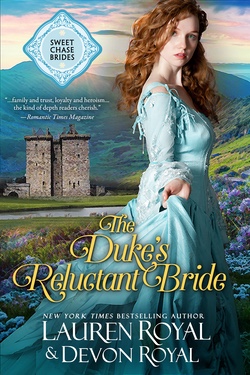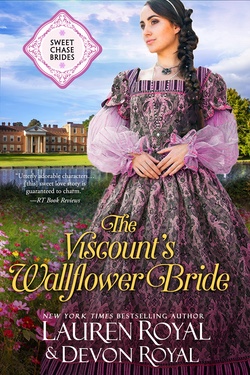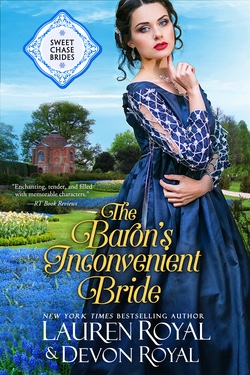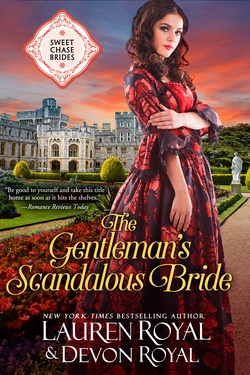 Book Info
A novel of 50,000 words (about 200 printed book pages)
Quotes from Reviewers
"Captivating historical romance. Romance readers of all ages will love Lauren Royal & Devon Royal's books!" —Glynnis Campbell, USA Today Bestselling Author